Vinyl banners: Attract large crowds. Gain more customers.
Grab customers' attention quickly before they move on to the next shiny big thing with a large, clear, and easy-to-read vinyl banner.
Placing vinyl banners near your store allows you to catch and sustain people's interest—quickly and effectively. Advertise your latest promotion or extended store hours. You can also display these at high-traffic events like trade shows to draw attention to your booth.
Often large and conspicuous, banners point customers to your business without the usual high advertising costs. Vinyl banner printing is a one-off job that you can use over and over again.
The Specs You Need to Make an Impact
It comes with different sizes to help you get more eyeballs on your business. Whether it's the standard 3' x 2' banner or the enormous 20' x 8' one, you can find the size that's a perfect fit for your brand.
You have the option to choose from three high-quality materials: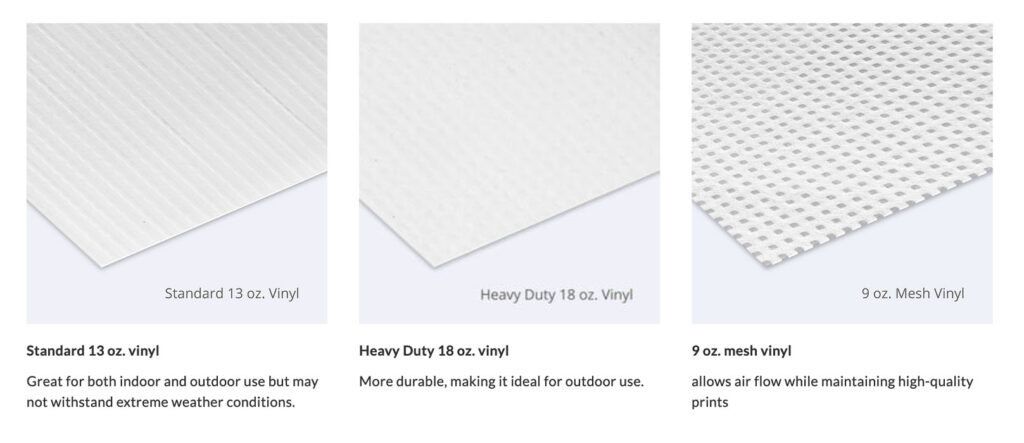 To hang the banner against a wall, add grommets on each corner or every two feet of the banner to protect the holes from fraying.